SPIRIT AWARDS NOMINEES ARE ANNOUNCED!  EXCITEMENT ENSUES…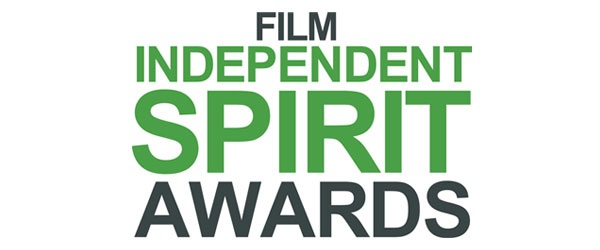 Award Season Fever is about to reach epidemic proportions thanks to this morning's
announcement of the 2014 Film Independent Spirit Awards nominees
. We are excited to reveal that the Best Feature nominees are: 
12 Years a Slave, All Is Lost, Frances Ha, Inside Llewyn Davis 
and
 Nebraska.
  (See the full list of nominees in all categories below.) We're especially thrilled this year that seven of the nominees are Film Independent Members: Neal Dodson (Producer, 
All Is Lost); 
Rose Troche (Producer, Concussion); Troche is also a Film Independent Fellow (Fast Track 2011)
; Michael H. Weber (Screenwriter, 
The Spectacular Now
); Jill Soloway (Writer/Director, 
Afternoon Delight
); Morgan Neville (Director, 
20 Feet From Stardom
); Julie Goldman (Producer
, Gideon's Army
); and Aaron Douglas Johnston (Director,
My Sister's Quinceañera
).
Best Feature 12 Years a Slave, All Is Lost, Frances Ha, Inside Llewyn Davis, Nebraska
Best Director Shane Carruth, Upstream Color; J.C. Chandor; All Is Lost; Steve McQueen, 12 Years a Slave; Jeff Nichols, Mud; Alexander Payne, Nebraska
Best Screenplay Woody Allen, Blue Jasmine; Julie Delpy, Ethan Hawke & Richard Linklater Before Midnight;Nicole Holofcener Enough Said; Scott Neustadter & Michael H. Weber, The Spectacular Now;John Ridley, 12 Years a Slave
Best First Feature Blue Caprice, Director/Producer: Alexandre Moors; Producers: Kim Jackson, Brian O'Carroll, Isen Robbins, Will Rowbotham, Ron Simons, Aimee Schoof, Stephen Tedeschi; Concussion,Director: Stacie Passon, Producer: Rose Troche; Fruitvale Station, Director: Ryan Coogler; Producers: Nina Yang Bongiovi, Forest Whitaker; Una Noche, Director/Producer: Lucy Mulloy, Producers: Sandy Pérez Aguila, Maite Artieda, Daniel Mulloy, Yunior Santiago; Wadjda,Director: Haifaa Al Mansour, Producers: Gerhard Meixner, Roman Paul
Best First Screenplay Lake Bell, In A World; Joseph Gordon-Levitt, Don Jon; Bob Nelson, Nebraska; Jill Soloway,Afternoon Delight; Michael Starrbury, The Inevitable Defeat of Mister and Pete